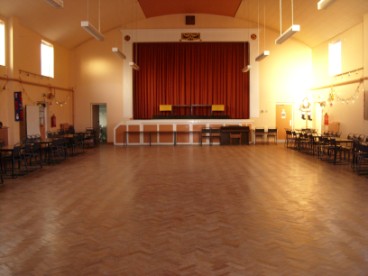 St Giles have a thriving Church Hall, which is located just over the road.
It is a spacious building with an excellent large dance floor, which is used most evening for dancing.
The hall is available for hire for parties, meetings, group activities, training etc .
There is ample car parking space which can be used when there are Weddings or Baptisms taking place in the church.
Please click here to visit the church hall web site